Welcome to the brave, new world of college football. Talk of a playoff has persisted for as long as I've followed the sport, and the dream is realized in the 2014 season.

The arrival of the College Football Playoff brings with a new opportunity for some sleepers to realize their own dreams. Alabama, Ohio State, Oklahoma, Oregon and defending national championship Florida State are preseason favorites to fill out the four spots in the first College Football Playoff.
But the college football season has a funny way of defying agreed-upon logic. After Auburn's unlikely run to the last BCS Championship Game, we must take stock of the next group of potential dreamers turned contenders.
Matt Zemek, Managing Editor of The Student Section

With the Gang of Five substructure limiting the ability of a true outsider to crash the College Football Playoff party, the focus necessarily shifts to (or remains in, depending on your perspective) the five power conferences.
An under-the-radar choice is not a percentage-based choice. Keeping that point firmly in mind, the team that could make an improbable run at the playoff this season is… Michigan.
Now, to be sure, Michigan is not an under-the-radar program, but it's definitely an under-the-radar choice for the playoff, given the multitude of problems that have plagued the Wolverines with locust-like relentlessness over the past few years. Maybe, just maybe, desperation will make Brady Hoke coach better. Maybe Doug Nussmeier replacing Al Borges was the one thing this program needed to more consistently unlock its talent on offense. Ohio State and Michigan State are likely to be extremely good this season, but are their weaknesses exploitable? Yes.
After Auburn in 2013, would Michigan in 2014 be any more surprising?
Steven Lassan, Deputy Web Editor of AthlonSports.com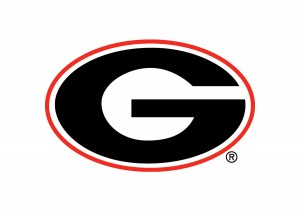 Last year was largely a season to forget at Georgia. Everything that could go wrong seemed to go that way for the Bulldogs. Injuries robbed a complete season from quarterback Aaron Murray, running back Todd Gurley and receiver Malcolm Mitchell, and the breaks didn't go Georgia's way, as coach Mark Richt's team lost four games by five points or less.
Fast forward to 2014 and there's plenty of optimism in Athens. The SEC doesn't have a clear No. 1 contender, and Georgia should be in the mix to be a top-10 team. New quarterback Hutson Mason gained valuable experience by filling in for Mason late in 2013, and the senior will have plenty of help from Gurley – arguably the No. 1 running back in the nation, along with a receiving corps that should be among the best in the SEC. The defense should immediately show improvement after allowing 31.8 points per game in 2013. New coordinator Jeremy Pruitt has to find a few answers in the secondary, but the front seven is loaded with talent.
The schedule certainly isn't easy, but Georgia plays South Carolina on the road and Auburn at home, and there's no Alabama, LSU or Ole Miss in crossover play.
First-year quarterbacks have experienced plenty of success in recent years, as three of the last four passers to play in a national championship were in their first season as a starter. Mason could fit that profile in 2014, especially if Gurley stays healthy, and the defense thrives under Pruitt's watch.
Ben Kercheval, National Lead Writer at Bleacher Report

As Matt Brown of Sports on Earth rightly claimed, Kansas State is college football's best sleeper. First and foremost, K-State is not expected expected to win its own conference. That preseason title will likely belong to Oklahoma given the Sooners' upset over Alabama in the Sugar Bowl. Even Baylor, for all its star power attrition, has the conference's best quarterback, Bryce Petty, and a wealth of talent ready to step up. That leaves little room for the Cats to garner many, if any, first-place votes.
For that matter, the Big 12 could be in danger of being left out of the College Football Playoff because it lacks a conference championship game; whether that concern comes to fruition remains to be seen.
But K-State returns three important pieces: Quarterback Jake Waters, receiver Tyler Lockett and defensive end Ryan Mueller. Waters could be the next-best pure passer in the Big 12 behind Petty. Lockett is the conference's best receiver—provided Dorial Green-Beckham doesn't play for Oklahoma this year. Mueller is a legitimate Big 12 Defensive Player of the Year candidate (and was last year, too). There's also this guy, Bill Snyder. If there's one thing I've learned, it's do not doubt the man in the purple Cotton Bowl windbreaker.
The schedule sets up nicely, too, provided all goes well. A Sept. 18 game at home against Auburn could launch K-State into the national discussion. Road wins at Oklahoma and/or Baylor would perpetuate that discussion. K-State's starting 22 may not be the most talented in the country, but this is a well-coached team with key players in place to make a run.
Ryan Wooden

It seems ridiculous to consider Texas, a program with revenues that exceed $100 million, "under-the-radar" in anything relating to football, but coming off a coaching change, making the inaugural College Football Playoff would certainly exceed expectations. However, Texas still has an incredible amount of talent, and the one area where you'd expect to see Charlie Strong immediately influence the Longhorns would be on defense, where they gave up 40, 44, 38, 30 and 30 in their five losses last year.
Offensively, David Ash should be back this summer, and it's clear that they have a different dynamic offensively with Ash at the helm. If Texas can get past UCLA in Cowboys Stadium, I like their chances to win seven or eight games in the conference and contend for a CFP spot and possibly a national championship