Forget satellite camps: Jim Harbaugh should reach out to Michigan alum and Georgia-based business owner Scott Steiner for the recruiting hook-up.
Retired WCW champion Scott Steiner wrestled in a more legitimate sense at Michigan in the 1980s. His Big Ten background weaved into Steiner's persona early in his professional wrestling career, and he made frequent shoutouts to his alma mater throughout his career.
Presumably, he excelled in mathematics during his time in Ann Arbor.
This week — the same week the NCAA announced its ban on the satellite camps Harbaugh popularized — Steiner made news when he witnessed an attempted murder in Acworth, Georgia, a suburb of Atlanta.
Steiner's brief appearance on local TV news led me down an internet rabbit-hole, finding this gem via the Death Valley Driver forum: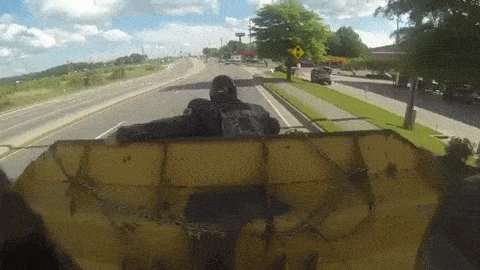 Yes, that's Scott Steiner, wearing a hard hat styled after the iconic Michigan winged helmet, driving a backhoe with his brother and former tag team partner Rick in front.
Steiner's now the proud owner of a Shoney's restaurant in Georgia, which opened this week with an NWO reunion that included Tennessee Vols alum, Kevin Nash.
In lieu of Harbaugh going shirtless at camps around the Southeast, the second-year Wolverines head coach could saddled up on Steiner's backhoe and take a tour around Georgia. Surely that would win over as many prospects as Harbaugh could hope to at a satellite camp.
I have touched on Harbaugh's love for professional wrestling on this site previously. It's a perfect pairing.
Big Poppa Pump has your recruiting hook-up. Harbaugh if you hear me.