Everything you presumed to know about the SEC, either in the preseason or over the course of the 2015 campaign's first month, can probably go in the trash.
Welcome to Four Downs, where I'll happily accept your refuse! Just be sure to separate the recyclables — the end of the Nick Saban dynasty — from the waste — Tennessee's performance with a two-touchdown lead.
FIRST DOWN: SEC Is A Spectacular Mess
I'm reminded of the MTV series True Life when evaluating SEC football: "You think you know, but you have no idea."
Honestly, the same can be said of much of college football through these first five weeks. However, the SEC landscape seemingly shifts each Saturday. It's the only Power Five conference in which a heavy preseason favorite, Auburn, has been an almost total washout (save maybe Georgia Tech in the ACC).
Its trendy picks to make noise, Arkansas and Tennessee, met Saturday in Knoxville, both in search of a tourniquet. Bret Bielema's stuck Pigs stopped the bleeding, and another blown, two-touchdown lead for the Volunteers guarantees some heat on Butch Jones.
The SEC is down to just three undefeated teams the first week of October. And, just as predicted, they are Florida, LSU and Texas A&M.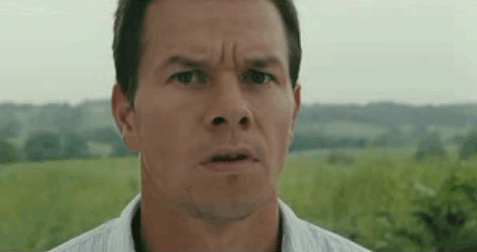 OK, so not everything is completely topsy-turvy. Alabama proved, as it has routinely in the last seven years under Nick Saban, that it's nothing to be trifled with when playing to its potential. Likewise, Georgia dropped a marquee matchup that could have been a stepping stone to the top-tier of college football, as it has routinely.
Not everything in the SEC deviates from the norm, but Florida's rout of Ole Miss certainly shakes the foundation from what many presumed it to be just a week ago. Things could change in the weeks to come, but in the meantime, Jim McElwain is doing a hell of a job with the Gators.
Florida's offensive turnaround in time for Ole Miss, a team plenty of reporters were crowning as the new No. 1 before kickoff, is nothing short of astounding.
Before their two decisive scores last week against Tennessee, the Gators managed just one scoring drive that started on their own side of the field. They managed just 14 points against Kentucky, and 31 in a win over East Carolina McElwain called "embarrassing."
All Florida did Saturday was score 38 points on one of the most impressive collections of defensive talent in the SEC. Oh, and the Gators held an Ole Miss offense that hung 43 on Alabama to 10. Shrug emoji.
The SEC's unpredictability could, and assuredly will, be attributed to its top-to-bottom strength. That's a little tough to swallow when Kentucky, 2-1 in SEC play, needs overtime to beat Eastern Kentucky; Auburn's lackluster play spills over into yet another sluggish win, this time against San Jose State; or the conference's two most highly ranked teams lose by a combined 56 points.
The why is irrelevant, however. The SEC is a spectacular mess, and should only get messier as autumn progresses.
SECOND DOWN: Ditto Pac-12
Everything above about the SEC? It also applies to the Pac-12.
UCLA was destined for an upset loss at the Rose Bowl if last season was any indication; I just didn't anticipate it coming so soon after the Bruins vaulted into the national spotlight.
Arizona State succeeded in both making Josh Rosen look like a freshman, and in exploiting an injury plagued UCLA defense. How ironic a Sun Devils offense that ranged from bad to outright putrid for the season's first four weeks would get it going against one of the more talented defenses in the conference, with or without Myles Jack, Eddie Vanderdoes and Fabian Moreau.
Now that UCLA is defeated, the Pac-12 South and North have just one beaten team each: Utah and Cal. Huh.
College Gameday is headed to Salt Lake City next week when the Bears and Utes meet, just as we all projected before the season.
ESPN's College GameDay is coming to Utah next week for Utah-Cal game http://t.co/OtGwf0IJsE pic.twitter.com/CPtBmk53jx

— Deseret News: Sports (@desnewssports) October 4, 2015
Cal's perfect record was preserved Saturday in part by a spectacularly awful defensive effort from Washington State on third-and-36. The Cougars surrendered first down on a draw play.
A draw play. Thirty-six yards.
WATCH: Cal converts 3rd and 36 vs. Washington State on a draw play http://t.co/lNaZMZzk2M pic.twitter.com/c1IkqV8INL

— CBS Sports CFB (@CBSSportsCFB) October 4, 2015
Pac-12 After Dark is alive and well, and unfolding in particularly ludicrous fashion with eight weeks still remaining in the regular season.
THIRD DOWN: Kirk Ferentz Can't Hear You, Haters
All you columnists and bloggers with Kirk Ferentz's buyout queued up whenever Iowa loses? Coach might like a word with you.
Naw, just kidding. I doubt he cares.
Ferentz passed Barry Alvarez Saturday for career wins among Big Ten coaches, fittingly enough, against Alvarez's Wisconsin Badgers.
So what if the Hawkeyes' win was ugly to a generation of college football fans with ADD and spread offenses? Iowa is 5-0 and will appear in the next Top 25.
The Hawkeyes' impressive start goes somewhat overlooked in a bevy of headlines from the Big Ten's early season. Unbeaten Northwestern beat Stanford, arguably the Pac-12's best team; Indiana is 4-1, with the sole loss coming Saturday in a terrific game against Ohio State. Meanwhile, prohibitive favorites Ohio State and Michigan State look vulnerable.
Dare I write the Big Ten is collectively playing some of the best football in the nation?
TIMEOUT: STAT OF THE WEEK
An interesting question posed via Twitter:
Hey @ESPNStatsInfo - last time a player led his team in passing, rushing and receiving ydsin a game? @1MjWilliams2 did that today.

— InsideCarolina(@InsideCarolina) October 4, 2015
Utilityman Marquise Williams passed for 134 yards, rushed for 148 and caught for 34, all team-highs, in North Carolina's come-from-behind, 38-31 win at Georgia Tech. Williams scored twice on the ground and on one reception.
Unfortunately for the above tweeter, Tennessee's Josh Dobbs passed, rushed and caught for team-highs 83, 136 and 58 just last week at Florida. However, Williams trumped Dobbs in one key metric: The Tar Heels got the win.
FOURTH DOWN: Two-Year Losing Skid Snapped
Savannah State football is perhaps most famous for coming out on the receiving end of some of the ugliest pay-for-beating games in college football.
While the Tigers are known for such lopsided losses as 77-7 against Miami or 84-0 against Oklahoma State, they also endured a 24-game losing streak, spanning September 2013 to today.
Savannah State ended its skid Saturday emphatically, beating MEAC counterpart Florida A&M, 37-27.
The Tigers led the Rattles by as much as 23 points in what wasn't just their first win in 24 games; Saturday also marked their first defeat of a Div. I program since North Carolina Central, 33-30, on Sept. 24, 2011.
Head coach Earnest Wilson III essentially called his shot earlier this week, per SSUAthletics.com, claiming the Tigers' marching band's superiority to Florida A&M's.
Wilson can do more talking after Friday's outcome.
Savannah State with the sack in the first half pic.twitter.com/ekfGATxEKo

— SSU Athletics (@SavStateTigers) October 4, 2015
Savannah State accomplished what Columbia failed to Friday. The Lions battled Ivy League foe Princeton to a 10-5 final, broadcast on NBC Sports Network; at least, I think it was on NBCSN. There appeared to be football through the fog and rain.
Columbia-Princeton on NBCSN, presented by Claude Monet pic.twitter.com/Jh1IsdDOU3

— Jesse Spector (@jessespector) October 2, 2015
Head coach Al Bagnoli, an Ivy League champion at Penn, is doing what he can with Columbia in his first year. Among Bagnoli's tactics to change the program's culture is generating interest among students, which includes practicing on the campus grounds, as chronicled by The New York Times.
Snapping the Lions' 24-game losing streak is the most significant step forward Bagnoli can take. The mantra holds as true for Columbia as every other program around college football: Maybe next Saturday.