Just when you think you have it all figured out…
College football Week 8 wasn't exactly the most intriguing offering of games this season, but if you've followed the sport for any length of time, that should tell you to expect chaos.
And chaos is exactly what we got.
Playoff hopefuls Florida State and Utah were knocked from the ranks of the unbeaten, Alabama needed a final-drive touchdown and subsequent forced fumble to stay in the title hunt, and the ACC's overall strength shined.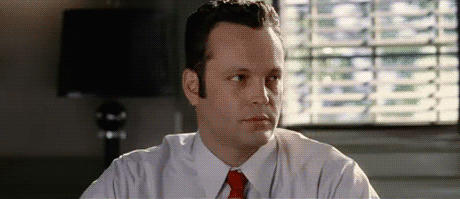 Everything you presume to know about this college football season as of Oct. 25 is meaningless. Welcome to Four Downs.
FIRST DOWN: The ACC and Big Ten Are Pretty Good
While much of the college football world spent most of last fall and the offseason arguing Pac-12 vs. SEC, the ACC and Big Ten were afterthoughts.
Oh, sure, each of the last two national champions came out of those conferences. And, yes, 50 percent of the inaugural College Football Playoff was comprised of ACC and Big Ten teams. But certainly neither Florida State nor Ohio State had to endure the rigors of their Pac-12 and SEC — or even Big 12 — counterparts.
At least, that's the commonly held perception.
But now here we are through Week 8 with three of the nation's remaining unbeaten hailing from the Big Ten in Iowa, Michigan State and Ohio State. The ACC is home to four ranked teams in Clemson, Duke, Florida State and Pitt and could well have a fifth in one-loss North Carolina.
Even Playoff contender Notre Dame plays a five-game ACC slate, with its sole defeat coming against conference pace-setter Clemson. There is arguably no team in the nation playing better than Dabo Swinney's Tigers at present, and they control their path to the ACC Championship Game.
Clemson enjoys a one-game advantage in the loss column over Florida State, which sustained its first conference defeat in more than three years Saturday against Georgia Tech.
Though the Yellow Jackets won in a fashion sure to populate every highlight reel for the remainder of the season, their blocked field-goal return was the culmination of a yearlong pursuit of the rest of the ACC to finally catch the Seminoles.
ICYMI: Another week of college football, another UNREAL finish. https://t.co/pnibJ2EsPH

— SportsCenter (@SportsCenter) October 25, 2015
Though the last two Florida State teams aren't as good as the 2013 squad, which ranks statistically among college football's all-time greatest, the Seminoles are still in the sport's upper echelon. The ACC has elevated as a whole around Jimbo Fisher's program.
The road to the conference title still travels through the Atlantic, but the Coastal is vastly improved between David Cutcliffe's continued success at Duke; Pat Narduzzi's resurrection of Pitt; and Gene Chizik adding defensive chops to Larry Fedora's offensive acumen in North Carolina.
With a loss apiece, none of the three are eliminated from Playoff contention, though all are looking up at the Big Ten's three undefeateds.
Naysayers have and will continue to ding both leagues, particularly the Big Ten and its three undefeated teams. Ohio State and Michigan State have continuously proven to be among the nation's elite over the last few seasons, but both were taken to task for winning close games against presumably inferior competition.
Predictably, Alabama — which finished one spot behind Michigan State in the most recent AP Top 25 but with one more first-place vote — hasn't been as scrutinized for needing fourth-quarter rallies against Tennessee and Arkansas. The Vols and Razorbacks have combined for eight losses thus far into the campaign.
Both Ohio State and Michigan State winning in blowouts Saturday over Rutgers and Indiana should assuage some concerns over the two heading into their marquee matchup at The Horseshoe.
If both can navigate the remainder of their schedule to Nov. 21 unscathed, the Big Ten will be the center of the college football universe that weekend — especially given much of the SEC will be locked in games with Sun Belt and FCS opponents.
The late-season meeting between those two, plus Ohio State's rivalry tilt against resurgent Michigan, should silence the detractors who spent September whining about the Buckeyes' schedule. That consternation has shifted to Iowa.
By blasting Northwestern, escaping Wisconsin and outlasting Illinois, Iowa's navigated the three most hazardous dates on its Big Ten docket. Remaining are Maryland, under an interim head coach; at Indiana; home against disappointing Minnesota and sputtering Purdue; and the biggest, remaining test, at underachieving Nebraska.
Iowa does indeed draw a much more manageable back-half of its schedule, but that obfuscates the Hawkeyes having played a reasonably demanding front half.
1 other schedule point I've made on our radio show: Iowa drew 3 other leading B1G West contenders on the road (Wisconsin, NW, Nebraska).

— Chad Leistikow (@ChadLeistikow) October 25, 2015
Pitt's surprise emergence as a Top 25 team actually gives the Hawkeyes one of the more impressive nonconference victories of the season.
It's time to face facts. The ACC and Big Ten are two of the better conferences heading into November, and it has nothing to do with basketball season starting.
SECOND DOWN: Oklahoma State Quietly Has A Playoff Roadmap
With most of the attention in the Big 12 focused squarely on Baylor and TCU, and more still on one-loss Oklahoma, Oklahoma State lingers as the conference's Playoff Wild Card.
Not that Oklahoma State's first two months have commanded much attention, mind you. The Cowboys' schedule is essentially the mirror opposite of Iowa's, starting lax and finishing with a flurry.
Drawing each of TCU, Baylor and Oklahoma down the stretch is a tall task, but things are breaking nicely for the Cowboys to have a shot at the Big 12 title and perfect regular season.
Consider that of the three, TCU appears first on the schedule, visiting Stillwater Nov. 7. Quarterback Trevone Boykin is having a stellar season, but has also had to shoulder a huge load because of the Horned Frogs' many defensive injuries.
Baylor is another home game for the Cowboys, this one on Nov. 21. The Bears have rolled through the first month of their schedule without any trouble, but quarterback Seth Russell's injured neck casts the first doubt on Baylor's title hopes.
Oklahoma is also in Stillwater. Home-field advantage has mattered little in recent installments of Bedlam — the Sooners are winners of two of the last three at T. Boone Pickens Stadium — but hosting theoretically serves the Cowboys' purpose.
There may not be a team better positioned to sneak into Playoff consideration right now than Oklahoma State.
THIRD DOWN: Tyler Ervin Is The Best Player You're Not Talking About
The nation's leaders in yards from scrimmage include Christian McCaffrey, Leonard Fournette, Dalvin Cook and C.J. Prosise — all of whom are in the Heisman Trophy race.
Right there with them is San Jose State's Tyler Ervin. Ervin's racked up a shade below 1,400 yards on the season, just 19 behind presumptive Heisman front-runner Fournette.
The San Jose State utilityman's also accomplished at least one feat Fournette, nor anyone else, has.
.@swaguru_ becomes 1st FBS player this season w/ multiple 260-yard rush games this season as @SJSUSpartanFB downs @NewMexicoFB 31-21 #mwfb

— Mountain West (@MountainWest) October 25, 2015
Don't mistake this for an informal Heisman campaign. It's difficult enough for Group of Five players to break into the conversation; Memphis' Paxton Lynch and Houston's Greg Ward Jr. are only now starting to, and both play for nationally ranked, undefeated teams.
No matter how dynamic, the star of a 4-4 G5 team isn't going to be in the conversation. But 4-4 at this juncture is an accomplishment in and of itself for San Jose State.
The Spartans can make their first bowl game since 2012 with wins in two of their next four. Matchups against Nevada and Hawaii are most likely.
Ervin and Co. also draws BYU and Boise State. His performance in those two could generate some All-American consideration. He already has one solid showing in a marquee matchup this season, having rushed for 160 yards and a touchdown against Auburn.
FOURTH DOWN: In Praise of Mike Leach
When Washington State lost to Portland State Week 1, I saw it as the beginning of the end for Mike Leach's tenure on the Palouse.
Reaching the program's first bowl game in 10 years in 2013 was a tangible sign of progress, but starting with that New Mexico Bowl, Washington State was seemingly on the wrong trajectory.
The Cougars lost games they shouldn't, failed to show up at all in others and were, in general, back to being the Washington State of the decade prior.
Leach fired two coordinators in the calendar year leading up to the Portland State game, and the bucks left to be passed were disappearing.
To his credit, however, Washington State turned it around. Losing to a Big Sky opponent for the first time in six decades may have provided the Cougars the wake-up call they needed not just for this season, but as a program.
#Wazzu has now won 3 Pac-12 games in a row for the 1st time in 12 years. Luke Falk has 1426 yards, 16 TDs, 2 INTs in this 3-game stretch.

— Bruce Feldman (@BruceFeldmanCFB) October 24, 2015
I write as a program because Washington State is playing its best football in years. Years and years. With Saturday's win at Arizona, the Cougars are 5-2 and very much in the mix in the Pac-12 North.
A divisional title seems highly unlikely; front-runner Stanford visits Pullman next week, and the streaking Cardinal are playing the best football in the Pac-12.
But then, who would have pegged Washington State as a winner at Oregon? Or in this position to begin with?
Week 8 proved once again that nothing in this sport's given, so why not Washington State? Luke Falk is playing as well statistically as any quarterback in college football, going for more than 500 yards against Arizona Saturday, continuing on a dynamite streak over the last three games.
L. Falk pass,to G. Marks for 43 yds for a TD Video - via @ESPN App https://t.co/uwk0Hbd6te

— V.A.N (@deontaybanks) October 25, 2015
Uhhhh, Luke Falk has SIX TOUCHDOWNS in the FIRST HALF! #IsThatGood #OSUvsWSU WATCH: http://t.co/YfMNDWLu5w http://t.co/uuKcGOKQRR

— Pac-12 Networks (@Pac12Networks) October 17, 2015
Washington State could have understandably shut it down after Week 1. Instead, the Cougars are one of the big surprises in a season full of them.